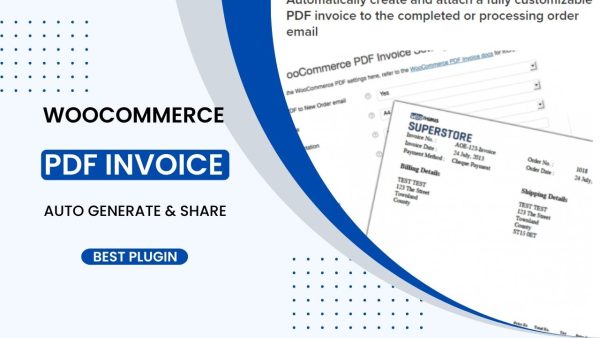 GET PDF Invoices & Packing Slip
GET PDF Invoices & Packing Slip
WooCommerce PDF Invoice plugin helps you and your customers to solve this problem automatically. With a few clicks your users will automatically get invoice PDFs attached to their order emails, thank you page & order details.
Description
This WooCommerce extension automatically adds a PDF invoice to the order confirmation emails sent out to your customers. Includes a basic template (additional templates are available from WP Overnight) as well as the possibility to modify/create your own templates. In addition, you can choose to download or print invoices and packing slips from the WooCommerce order admin.
Furthermore you as an admin can modify the layout as you want: Add header, add address blocks, add custom invoice texts, images, logo, HTML or whatever you want. Display taxes in the correct way including tax rate and use our unique preview function to see the generated invoice template.
The plugin Download link will be sent to your Email ID within One Business Day.
Licence Keys will NOT be provided in any case. However you may use the plugin as required.
NB: You will get the latest available version of the Plugin with us, which may not the latest release of the plugin.