GET Instantify – PWA & Google AMP & Facebook IA Plugin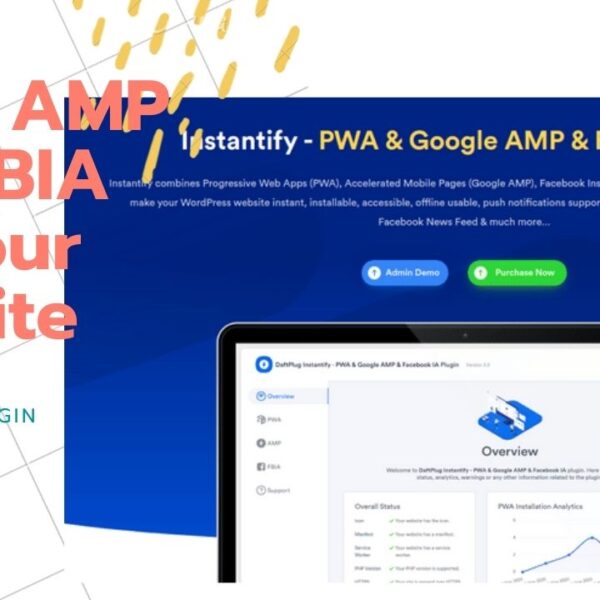 GET Instantify – PWA & Google AMP & Facebook IA Plugin
You can add the Progressive Web App, Accelerated Mobile Pages and Facebook Instant Articles features with a single plugin at your website.
Description
Instantify combines Progressive Web Apps (PWA), Accelerated Mobile Pages (Google AMP), Facebook Instant Articles (FBIA) and works them together to make your WordPress website instant, installable, accessible, offline usable, push notifications supported, preferred in Google search results and Facebook News Feed & much more.
The plugin Download link will be sent to your Email ID within One Business Day.
NB: You will get the latest available version of the Plugin with us, which may not the latest release of the plugin.