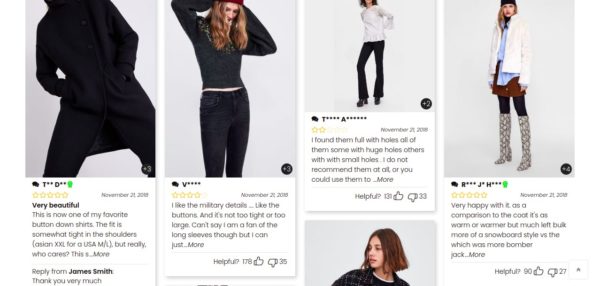 GET- WooCommerce Photo Reviews Review Reminders Plugin
GET- WooCommerce Photo Reviews Review Reminders Plugin
WooCommerce Photo Reviews Extension Plugin is an ultimate review plugin for WooCommerce which helps you to send review reminder emails, allows customers to post reviews include product pictures, and send thank you emails with WooCommerce coupons to customers.
Send review reminder emails asking customers to review their purchased products.

Allows customers posting reviews include product pictures.

Send thank you email with a coupon code when a customer review is published.
Description
Photo review:

The plugin allows customers to attach pictures to reviews and display those pictures along with the review on the front-end.

Maximum picture size:

Set a maximum picture size that customers can attach to their reviews.

Maximum picture quantity:

Set a maximum picture quantity that can be attached to a review.

Photos required:

Reviews must include a picture in order to be uploaded.

Display by time:

Select to display the newest or oldest review first on the front-end.

Review Filter:

Filter reviews by rating, contain pictures.

GDPR compliance:

The plugin will display a message and a checkbox at the review form that allows customers to agree to share the review on your page.

Ajax pagination:

Allow customers to move to the next reviews without reloading the page.
The plugin Download link will be sent to your Email ID within One Business Day.
NB: You will get the latest available version of the Plugin with us, which may not the latest release of the plugin.